EVERYTHING YOU NEED TO KNOW ABOUT THE 2022 F1 SEASON
The 2022 season has only begun, but over the past few weeks we've had new headlines almost daily. Here we tell you some news and curiosities that you should know to be ready for the new F1 season. 
·"Porpoising": The turbulence that some cars suffered in practice. 
After 40 years, ground effect cars returned to Formula 1 and so did porpoising. Virtually all teams complained about this phenomenon during testing period in Barcelona and Bahrain. But what is it? 
Porpoising is the violent rebound felt by the rider in the suspension at high speeds. The cause is aerodynamics; the lowest part of the car floor and front wing is pushed closer and closer to the ground as the downforce acting on it increases. The closer you get to the ground, the more powerful the effect, as air rushes faster and faster through a smaller and smaller space. 
While some maintain that it is a serious problem, others assure that the engineers will soon make the necessary adjustments so that the car's slip is optimal. 
·Max Verstappen renewed with Red Bull until 2028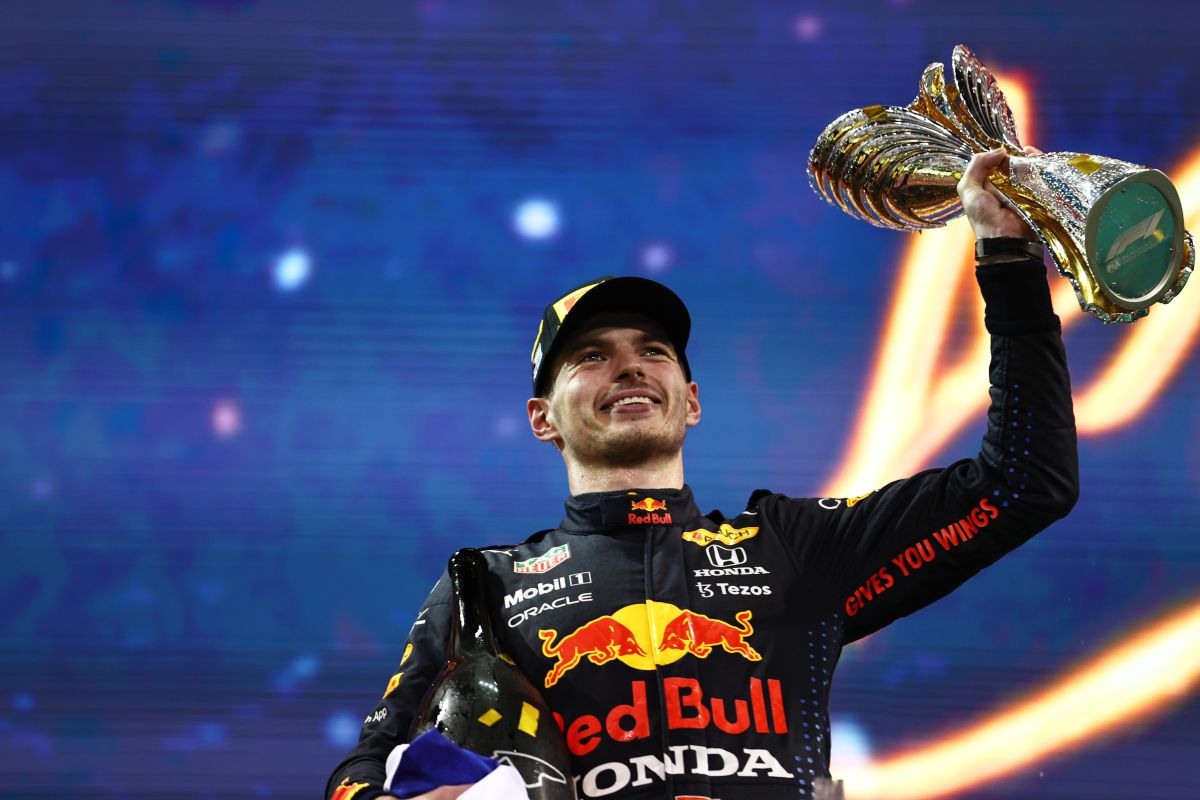 Formula 1 world champion Max Verstappen will remain with the Red Bull Racing team until the end of the 2028 season after signing  a five-year extension to his contract. The total duration of seven years of the new agreement is considered to be the longest driver contract ever signed in the history of Formula 1. 
Before the official confirmation of the deal, Dutch media suggested the new contract could be worth up to €50m a year. 
·Nikita Mazepin says goodbye to Haas and the Russian Grand Prix is canceled 
Following the Russian invasion of Ukraine, Russian pilot Nikita Mazepin was fired by Haas effective immediately. 
His father, Dmitry Mazepin, is a co-owner of Haas' main sponsor Uralkali and an associate of Vladimir Putin, the president of Russia. Haas confirmed that his association with Uralkali was also terminated. 
The FIA has banned the use of Russian and Belarusian anthems and flags in its championships and will not allow races on their territories. Consequently, Formula 1 ended its contract with the Russian Grand Prix. 
This decision implies that Formula 1 will not compete in Russia in the near future, at least while Putin remains in power. 
·Kevin Magnussen is back in Formula 1
Nikita Mazepin's replacement? Kevin Magnussen. The Danish driver signed a multi-year deal to make his Formula 1 return with the Haas team in 2022. 
Having driven previous years for McLaren (2014-2015) and Renault (2016), Magnussen raced for Haas from 2017 until his departure from the sport at the end of the 2020 season. He then moved to the United States, participated in sports cars and IndyCar, and was set to join the Peugeot World Endurance Championship team in 2022. 
However, he will make an unexpected return to Formula 1 to accompany Mick Schumacher in his second season.
·The wide variety of "sidepods" of the teams for 2022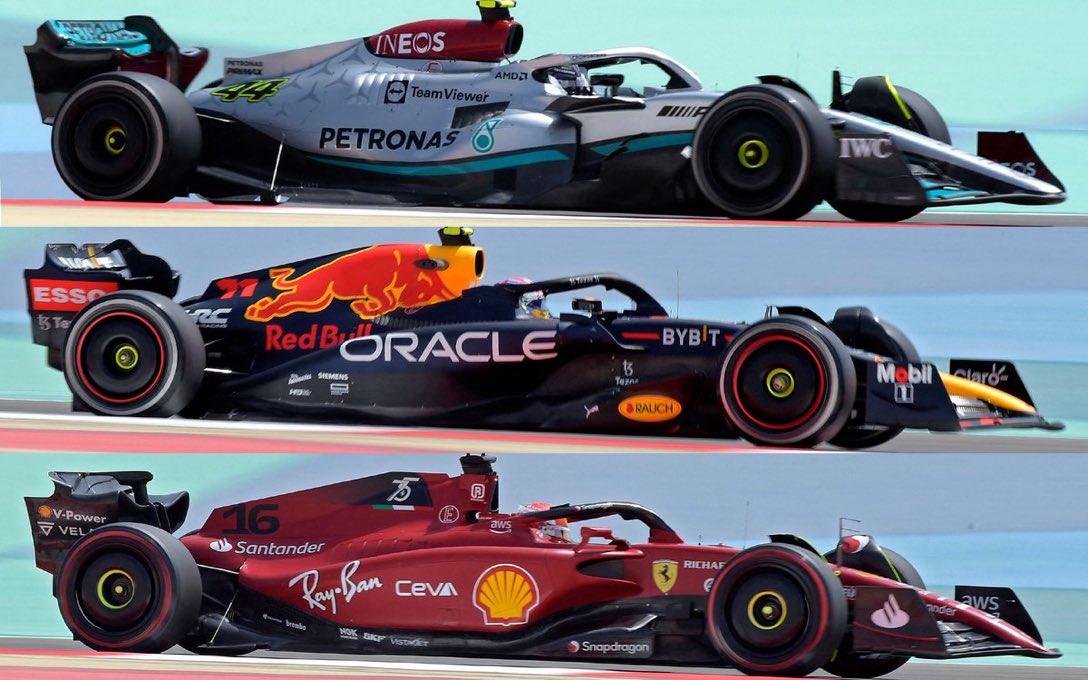 After Mercedes introduced a radical design during the testing period, the sidepods (or pontoons) have become a topic of conversation among fans. 
Although there are new technical regulations in 2022, many expected teams to converge on similar concepts given the narrow limits imposed by the new rules. However, this has not been the case, with multiple different liveries appearing during pre-season testing. 
Which will give better results? It won't be long to find out! 
·Michael Masi was replaced as race director 
Amid structural changes to the FIA and following the governing body's analysis of last year's Abu Dhabi Grand Prix, Michael Masi has been replaced as Formula 1 Race Director and will be offered a new role within the FIA. 
Niels Wittich and Eduardo Freitas, who have recently worked in the World Endurance Championship and DTM respectively, will alternate the role of Race Director. 
·Three Sprint races in 2022: Imola, Red Bull Ring and Interlagos 
The Formula 1 Commission has approved plans to run the Sprint format at three Grand Prix: Emilia Romagna, Austria and Sao Paulo.
For statistics, it was decided that the driver who sets the fastest time in qualifying on Friday will be awarded pole position. The first 8 will add points and the result of the Sprint will determine the formation for the start of the Grand Prix on Sunday. 
With a new aerodynamic philosophy, 2022 promises to be a revolutionary Formula 1 season: a total of 23 races with legendary circuits returning to the calendar, closer battles and a variety of teams in search of victories. 
We have a great season ahead of us!
Author: Florencia Andersen 
References
Balfour, A. (2020). Meet Haas drivers Kevin Magnussen & Romain Grosjean in 2020. F1 Experiences. Recovered on March 2022, from https://f1experiences.com/blog/meet-haas-drivers-kevin-magnussen-romain-grosjean-2020
Fernando Tornello [@F1Tornello]. (10 de marzo 2022). #F1 diseños bien diferentes en los tres equipos de punta, según lo que se ve en Bahrein. Noten el pontón mínimo del Mercedes contra lo presentado por Red Bull y Ferrari. En RB se canaliza flujo de aire por debajo del pontón y arriba del piso. Ferrari eligió otro camino. Vía @F1. [Tweet]. Twitter. Recovered on March 2022, from https://twitter.com/F1Tornello/status/1501923031274467334
Formula 1 (2022). Formula 1 to hold three Sprint events in 2022 - with more points on offer. Formula 1. Recovered on March 2022, from https://www.formula1.com/en/latest/article.formula-1-to-hold-three-sprint-events-in-2022-with-more-points-on-offer.4UXmrMDm6We04ZFlW0Ieo9.html#:~:text=The%20F1%20Commission%20has%20approved,lasting%20around%2025%2D30%20minutes.
Formula 1 (2022). Michael Masi replaced as race director amid FIA structural changes. Formula 1. Recovered on March 2022, from https://www.formula1.com/en/latest/article.michael-masi-replaced-as-race-director-amid-fia-structural-changes.174xskJuXpEIAiXPQ98oPE.html
Montilla, N. (2022). Contrato de campeón: Max Verstappen renueva con Red Bull hasta 2028. El Diario. Recovered on March 2022, from https://eldiariony.com/2022/03/03/contrato-de-campeon-max-verstappen-renueva-con-red-bull-hasta-el-2028/
Muñoz, J. (2022). Sainz y Ferrari siguen sorprendiendo: buena fiabilidad y soluciones al "porpoising". Motor.es. Recovered on March 2022, from https://www.motor.es/formula-1/sainz-ferrari-buena-fiabilidad-soluciones-porpoising-202285524.html 
Oliveros, R. (2022). Nikita Mazepin sobre su despido de la Fórmula 1: "Sé cómo está el mundo, pero han roto mi sueño deportivo, sin avisar". La Opinión. Recovered on March 2022, from https://laopinion.com/2022/03/10/nikita-mazepin-sobre-su-despido-de-la-formula-1-se-como-esta-el-mundo-pero-han-roto-mi-sueno-deportivo-sin-avisar/